Discover for yourself what the ancients knew about the healing properties of water-body therapies in our dedicated wet room.
This is what makes us an authentic spa.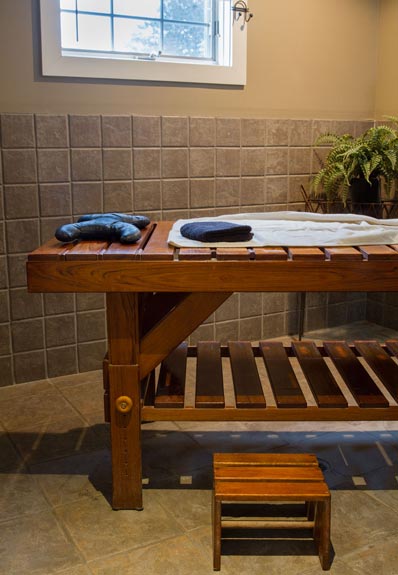 Salt Glow – Make your skin feel soft and radiant. We use the finest Dead Sea Salt for exfoliation and re-mineralization, followed by a light application with organic body lotion. Antioxidant Body Polish is available for sensitive skin. Sauna included.
25 min  ♦ $70
50 min ♦ $120
Bindi – Promote circulation, cell regeneration and relaxation with this bodywork that combines marine algae exfoliation, essential oil wrap and light massage. Sauna included.
Seaweed Therapy – Restore and rehydrate your skin with minerals and gifts from the sea. Provides re-hydrating moisture for dry skin. We use organic Bladderwrack from France that is known for its regenerative effects. Sauna included.
Herbal Body Wrap – Boost your energy with organic detoxifying and anti-oxidant herbs. Catnip leaf, Elder flower and Calendula help to stimulate the circulatory and lymphatic system for renewed energy. Sauna included.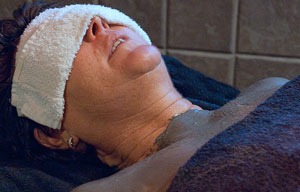 Strong House Body Mud – Absorb superior deep cleansing from a powerful combination of two vital skin-nurturing muds: European Moor and Dead Sea Mud. Organic essential oils assist deep skin penetration to absorb and extract toxins. Sauna included.
Fangotherapy – Speed recovery of stressed muscle tissue with this combination of seaweed and mud whose rich protein and minerals extract toxins. Sauna included.